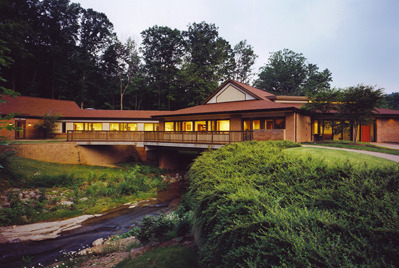 Fahringer, McCarty, Grey, Incorporated is a consulting firm of about two dozen land professionals including landscape architects, civil engineers, planners and related specialists. Begun in 1963, we've been in business for nearly half a century.

Our efforts involve planning and designing residential, commercial, corporate and institutional developments. The balance of our time is spent in the areas of environmental resource analysis and outdoor recreation planning and design.

While the majority of our land development activities have been located in the challenging terrain of Pennsylvania, Ohio and West Virginia, many of our more than 4500 successfully completed projects have been scattered throughout the Eastern United States. Our client base is diverse. Some are small homebuilders, others are large development organizations. Also included are small businesses, large corporations, a variety of government agencies, utility companies, nonprofit institutions, and a number of consulting organizations.

The professional skills and experience of our staff are in several areas: landscape architecture, urban and regional planning, civil engineering, surveying, hydrology, outdoor recreation, resource planning and environmental analysis. From time to time we supplement these capabilities with outside talent from other disciplines. We routinely call upon a select roster of consultants, such as architects, electrical, structural and geotechnical engineers and other experts when dictated by specific job needs.

A true measure of our ability to satisfy client needs is the number of successful projects we've completed over the years for many clients. In fact, we have numerous clients who first came to us in the early 1960's who continue to use our services today, more than 45 years later. We're proud of this record and the fact that we've built a broad network of satisfied clients. It's one of the things that makes operating a successful business worthwhile.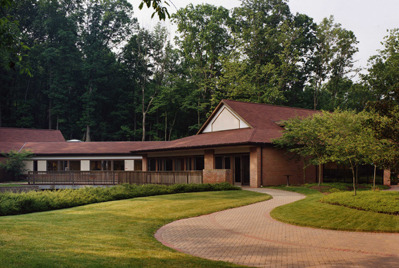 Good planning is what we do – planning the development of increasingly valuable land resources in a manner that is cost-effective, environmentally sound, and above all, marketable. Inorder to do good planning, we must first have satisfied clients who repeatedly solicit our help. So our bottom line – and the key to our success – is meeting our clients expectations. And one of the ways we do this is by saving them money: through good design and engineering.

For instance, through good planning we minimize the number of road intersections in a new residential development. This produces direct savings through the elimination of extra storm sewer inlets, curbing, road base, pavement, etc., while adding the additional value of more space for homesites.

Good planning also means keeping earthwork to a minimum. Earthmoving costs continue to escalate, so by minimizing and balancing grading operations, we minimize initial development costs. This also helps avoid costly environmental problems.

Another aspect of our planning know-how that ultimately saves clients money, delays and penalties, is our thorough knowledge of the constantly changing environmental, safety, and land-use regulations. We also know how and when to coordinate with local authorities and regulatory agencies, which greatly streamlines the development process and saves clients additional time.

Also important, good planning increases the livability and usability of residential or commercial developments: placing streets and lots where they look best; designing roadways and walkways for the greatest safety and most convenience to the greatest number of users; and knowing how to leave open space where it will have the greatest aesthetic impact.

Good planning also produces pride: pride on the part of the project's residents and/or users; pride on the part of the client; and justifiable pride on the part of Fahringer, McCarty, Grey professionals who helped create the development.

But most importantly, good planning produces marketability. And that, after all, is a client's ultimate goal.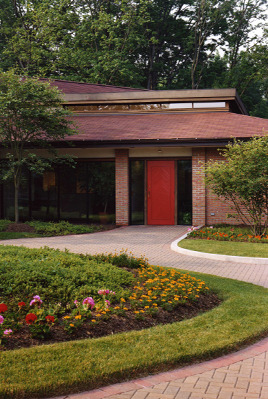 Throughout a typical land development project – whether residential, commercial, corporate or institutional – our planning staff becomes an extension of the client's work force to maximize coordination and to enhance communication between all members of the development team.

There are a number of critical steps in the development process where the contributions of our landscape architects, engineers and planners are absolutely crucial. The first of these is the site feasibility study.

Analyzing the feasibility of a site can be a "make or break" step for a client, particularly where difficult terrain creates marginal profitability. During a feasibility study, we carefully analyze a site's physical characteristics and all other applicable factors before making recommendations to our client.

Once the decision is made to proceed with site development, we begin the master plan. This is a much more detailed investigation and layout of the site, including subsurface analysis, street or parking layouts, utility planning, the placement of buildings, and grading and stormwater drainage plans – the latter two being especially critical in more intensively developed commercial and corporate projects. When completed, we normally present the master plan to the appropriate municipal and state agencies for their review and approval.

With large phased developments, such as Planned Unit Developments (PUD's) and many commercial plans, additional detailed planning is usually required for each successive stage of development. Unlike master plans, which are more conceptual, these preliminary plans zero in on development specifics, such as earthwork quantities, exact street locations, sewer profiles, etc.

After review and approval, preliminary plans are then further refined by our staff to produce specifications, cost analyses, and construction drawings – the final plans used on site by surveyors and contractors to construct the project. After completing the construction drawings, our surveyors, engineers, and landscape architects are still not finished. They remain available to provide construction coordination and inspection to assure that all goes according to plan.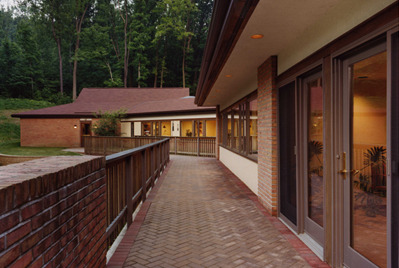 Our ultimate goal is to help our clients achieve their vision. We do this by providing intuitive designs, cost effective solutions and final plans with an aesthetic for refined details. Our success is measured by our wide ranging clients over a large geographic area. Let Fahringer McCarty Grey Inc. help you not just achieve your expectations, but exceed them.